Bushcraft Competency Certificate Training

Who is it for?
Instructors, leaders and teachers who want to demonstrate that they have a basic level of safe and competent bushcraft skills and are following recommended good practice. The training course is recommended for people who want to progress to the IOL Bushcraft Competency Certificate.
Why Come?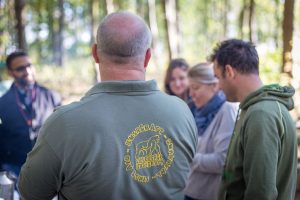 This 3-day training course is practical and relevant for instructors, leaders and teachers working in all areas of outdoor learning – education, personal or professional development, therapy, expeditions, etc.
Where does the course lead?
Following a Bushcraft Competency Certificate Training course we
recommend you undergo a period of consolidation and refinement of
your skills. We will show you how the BCC logbook
can be used to evidence your development and practice.
To progress and complete the well-respected IOL Bushcraft
Competency Certificate Assessment you will need a completed BCC
logbook. Many people see the BCC as the foundation from which they
can share their high level bushcraft skills and knowledge with others.
Subjects covered During training include: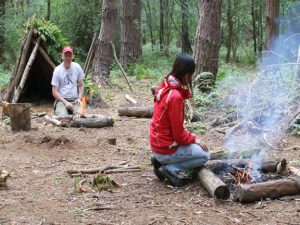 Safe shelter construction
Safe use of tools and knife law
Establishing and maintaining fires by; bow drill, firesteel, flint and steel and other methods
Leaving no trace
Water sourcing, filtering and purification
Tree ID & uses
Natural navigation
Cordage making from natural materials
Bushcraft Competency Certificate training course £295
Course Dates 2021
23-25 March
9-11 April
11-13 May
8-10 June
6-8 July
17-19 August
7-9 September
12-14 October